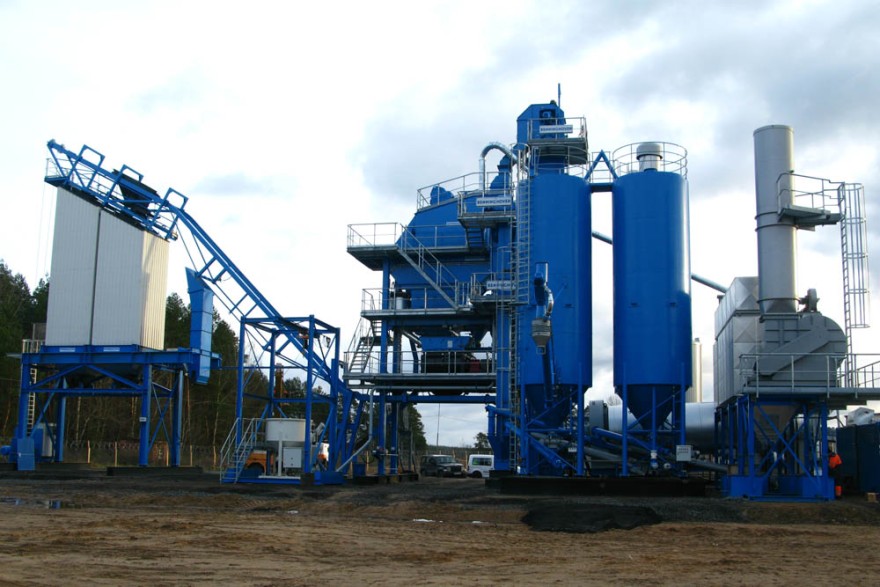 Project Freight
Project freight is something different but not difficult. 
Moving plants like this across the world is our forte.  Nothing is too large.  We know all the problems and have solved them, even before you ask for our help. 
This is where our certainty is the most important consideration for you.
---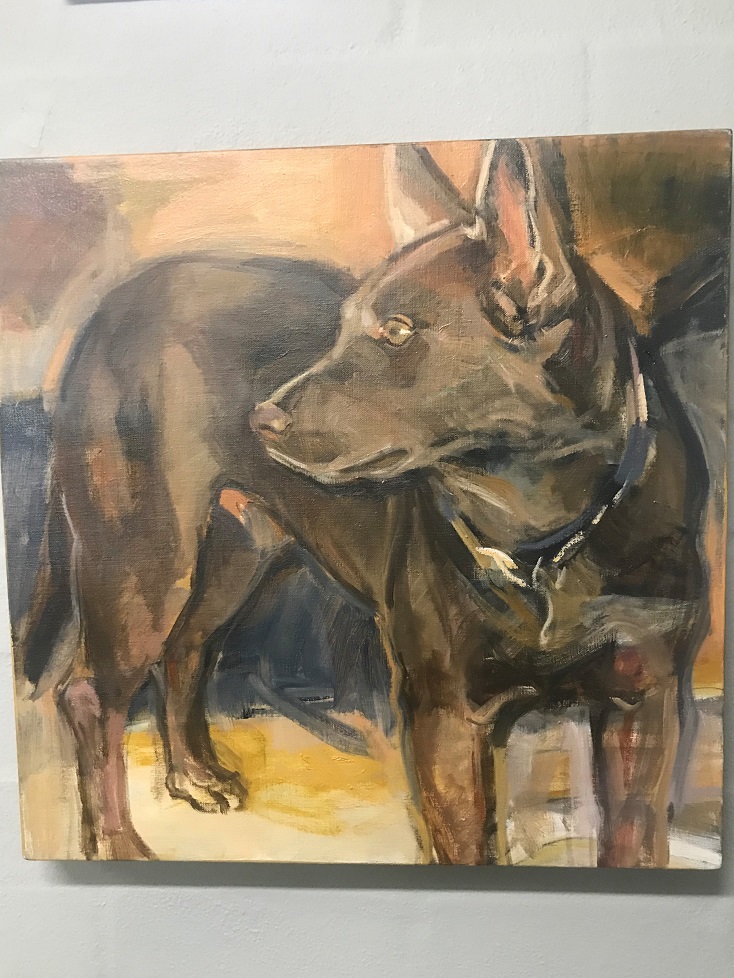 Artwork
Fine Art needs to be placed in the care of trustworthy people. 
Years of experience and an appreciation for art make Felton Global Logistics the right choice.
Every aspect of looking after your precious works is taken into consideration. 
Nothing is spared to ensure the safety and certainty of the transport is totally successful.
---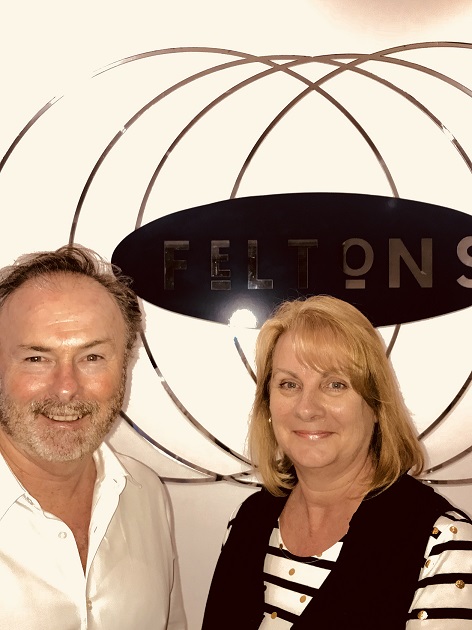 Congratulations Louise and Gerard!
Felton Global Logistics congratulate Louise Horton and Gerard Quinn, who have achieved milestones in years of service for our company: 25 and 10 years respectively.
Their knowledge, experience and dedication to the company and our clients cannot be underestimated.
Thank you, Louise and Gerard!
---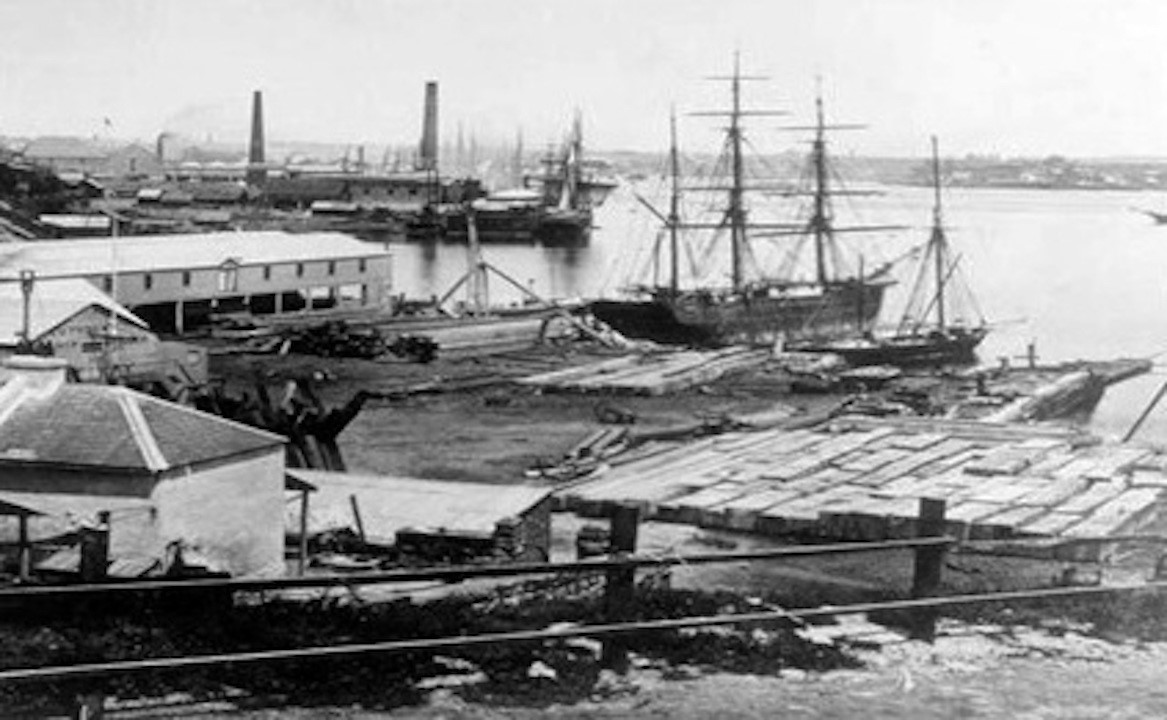 It's what we do
A view of what is now Barangaroo where the firm of Felton and Cuthbert built ships in 1840.
George Felton, the forefather of Felton Global Logistics, established our tradition of providing certainty.
A long and proud heritage of involvement in the shipping industry.
---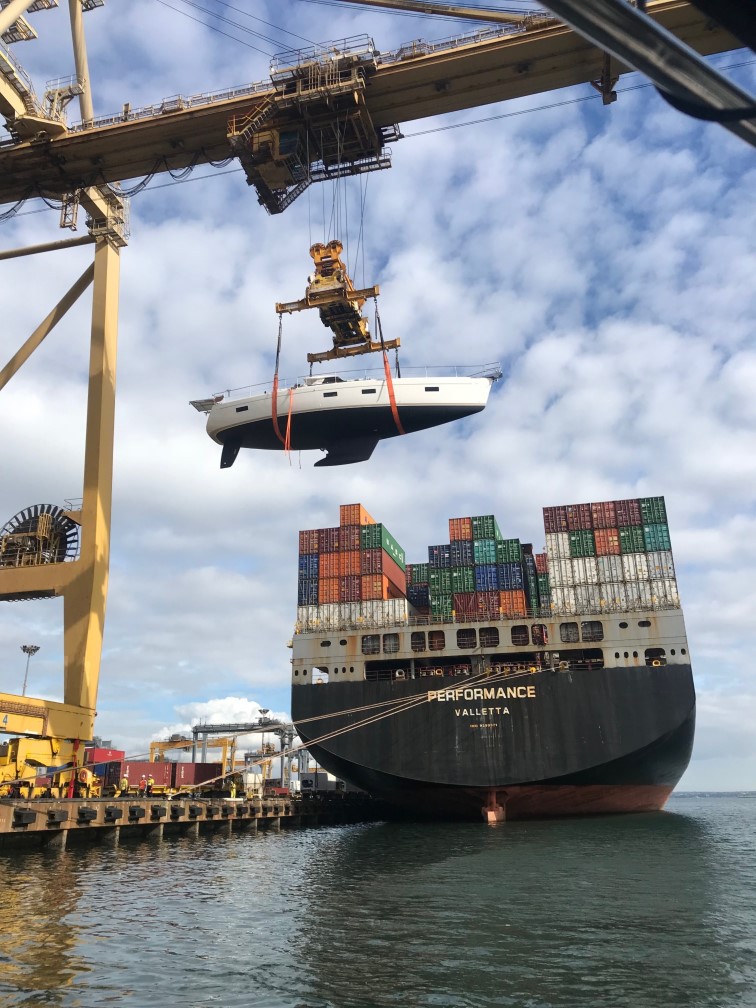 Smooth Sailing with Felton Global Logistics
Perhaps your heart would be in your mouth if this was your 55' yacht. Not necessary for Tim, the owner of this magnificent vessel.  
"Thank you Jody, Gerard and all at Feltons and Vicsail.
This was handled superbly by you all, and I have no words to describe what it means to me.
Regards
Tim" 
We at Feltons put our own heart into everything we do.
---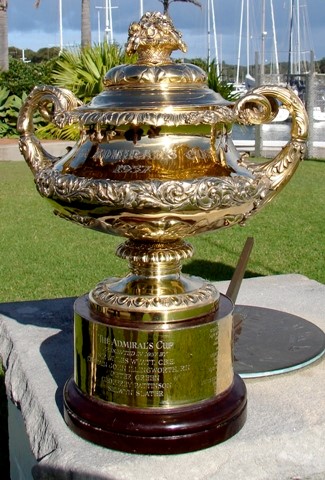 Felton Global Logistics is proud to have been asked to look after the safe return of the precious Admiral's Cup to its home, Royal Ocean Racing Club in Cowes, United Kingdom, after being on loan to the Cruising Yacht Club of Australia.
Felton Global Logistics is the company that people trust in the certainty that everything will be taken care of with absolute professionalism.
Its always smooth sailing at Felton Global Logistics.
---
Sydney International Freight Hubs
          The early morning calm of Botany Bay belies the continual arrival of planes into Sydney Airport, and the 24 hour operation discharging containers from vessels docked at Port Botany.
---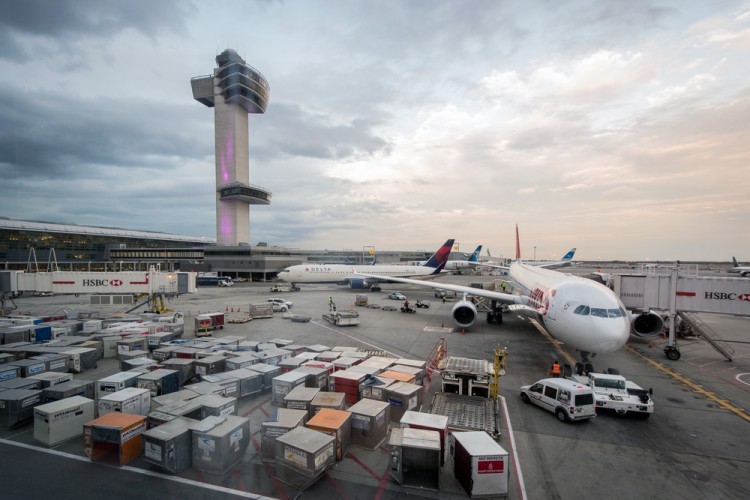 Peak Period
                    November and December are regarded as "Peak Period" within the Logistics Industry in Australia. 
                    Bookings are tight for inbound cargo, especially airfreight.  

                   Planning now is essential.  Contact Felton Global Logistics to assist with planning your importations.    
---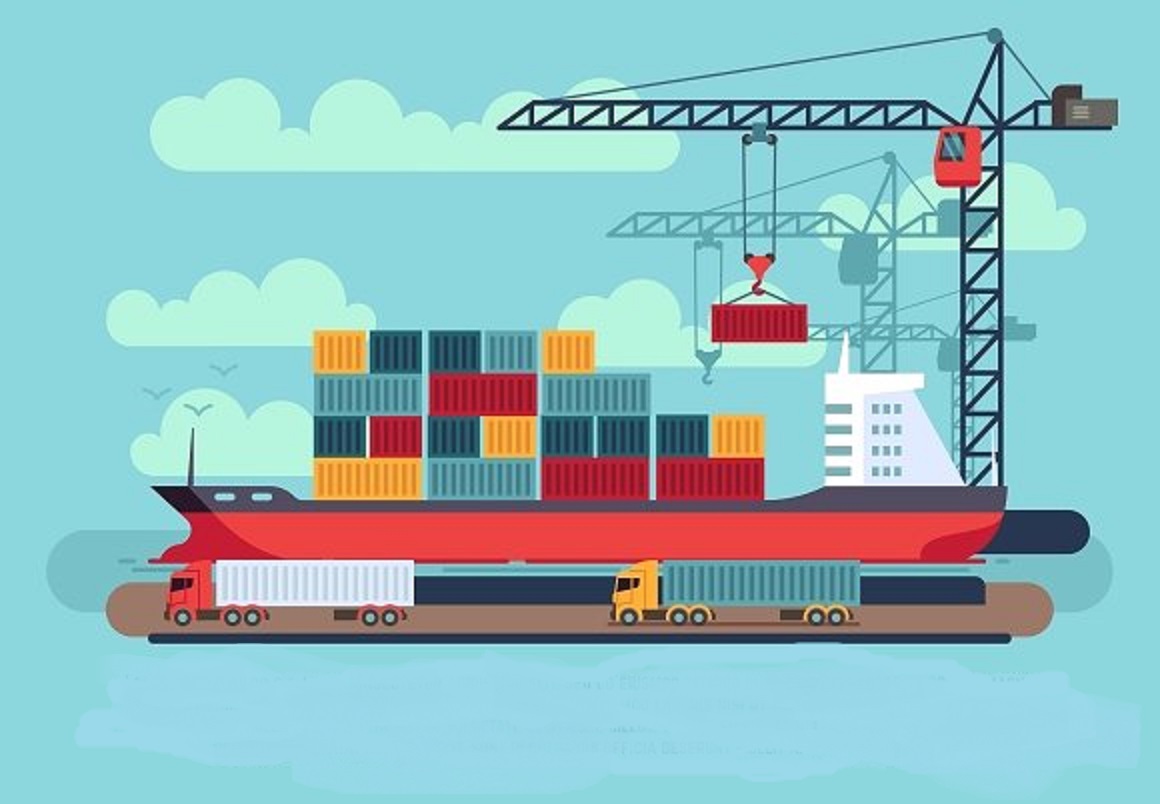 INCOTERMS: Explained for all to know
We have now added to our web page www.felton.com.au everything you need to know about Incoterms. Perhaps you would like to review
your trading terms and ensure that they are not only what you intended but, are currently the most appropriate for your particular activity.
Please discuss with us any aspect about which you may need further advice. We are here to help.
---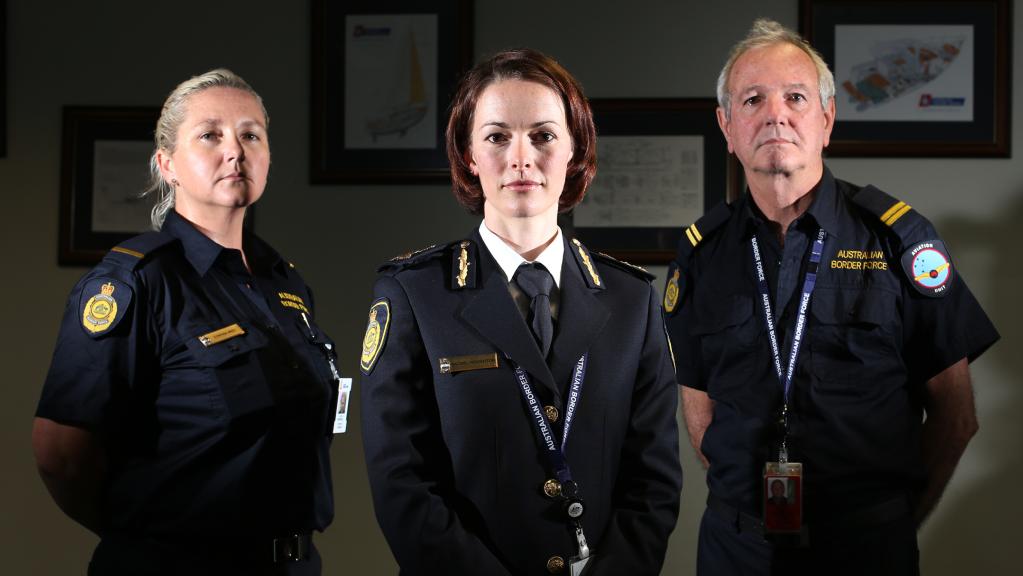 Customs Matters: Trusted Trader
There will soon be established the Department of Home Affairs and within that department the Australian Border Force will operate.  If you are an importer this is important to you because the approach to managing our borders is changing.  Our borders are no longer considered to be a physical barrier.  Our operating environment has become more complex and so an integration of functions will address and safeguard the integrity of our borders in future.
The growth of imports, mass migration, organised crime, exploitation of visas, terrorism and in general, security challenges, demands greater efficiency within this difficult environment to provide genuine trade with the opportunity to streamline activities.  This will be facilitated through an advanced risk assessment process.
Australian Border Force is offering genuine importers an accreditation program which will provide successful applicants with significant advantages.  The program is called Australian Trusted Trader.
We will be contacting our clients to assist them in making successful applications in the near future.
---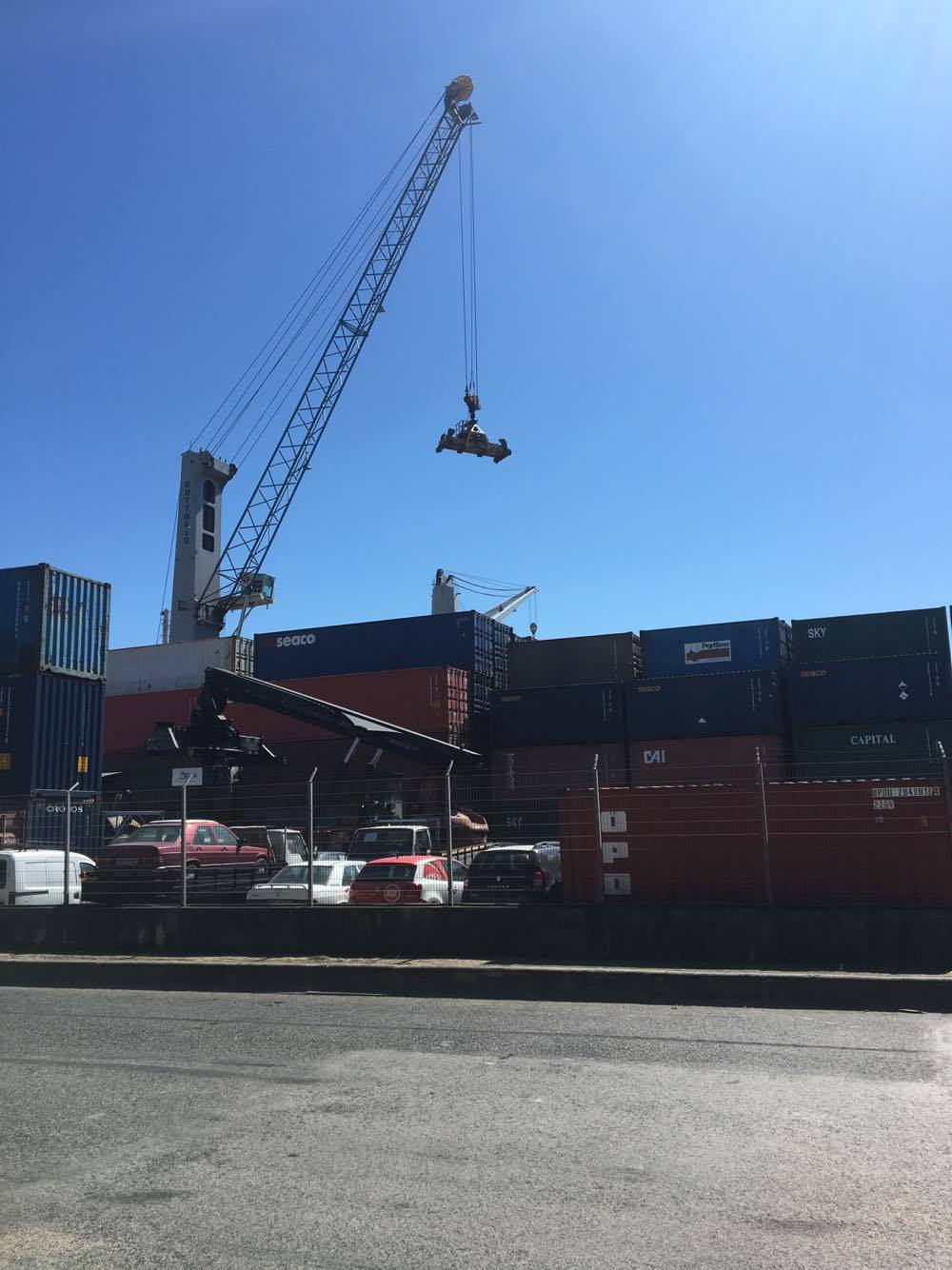 Customs Matters: Good Commercial Practice
If you have been shipping cargo for long enough you will have experienced some damage, loss or even a General Average being declared. It can be an expensive experience if your cargo is not properly insured.
 A General Average is a legal principle of maritime law where all parties proportionally share any losses resulting from voluntary sacrifice of part of the ship or cargo to save the whole in an emergency.
When a General Average is declared all parties must lodge a bond prior to obtaining release of their cargo.  This is often a very large sum and usually posted by the consignee's insurer. 
The moral to the story is to have a reliable insurer and that you are covered comprehensively. Never leave the matter of insurance in the hands of the shipper to insure with an unknown entity.  It is your cargo, your responsibility and so, your potential loss.
We are here to provide further assistance and advice if you have the need.
---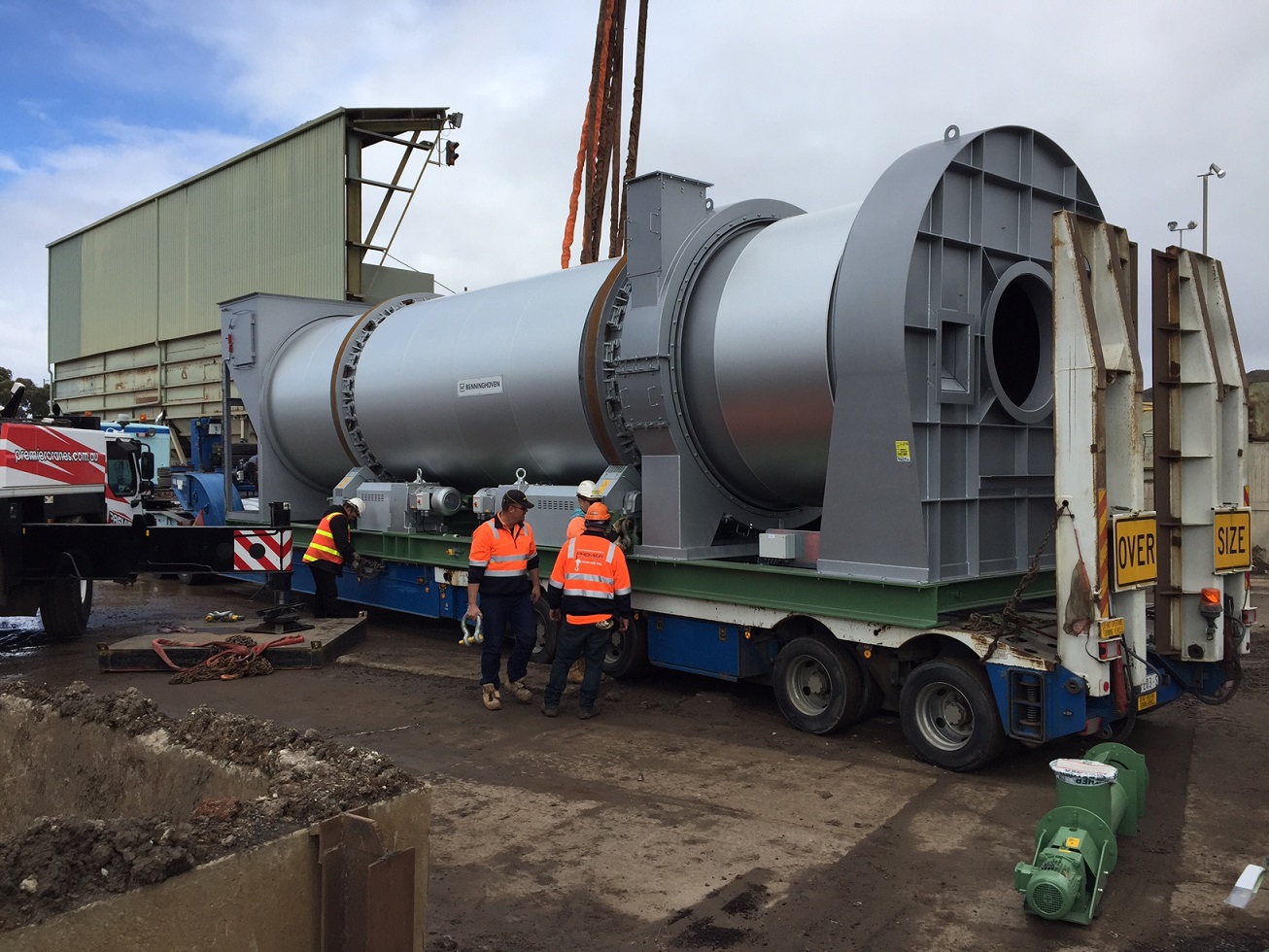 Case Study: Wirtgen Australia
Project freight is where providing our clients with certainty means the most. 
This is just one part of a civil engineering plant weighing 40 tonnes and 200 cubic metres.  Our Jody Crowe, National Logistics Manager, coordinated this machinery from discharge of the vessel to a new site for development of the entire plant construction.
Prior to shipment, Gerard Quinn, General Manager Operations, travelled to Europe to oversee the readiness of cargo, supervised container packing and ensured every piece of the plant was stowed safely for the journey.
Arranging and monitoring the port to port shipments of the various parts to this complete plant was the work of Dean Benjamin, Global Freight Manager.
A daily status report kept the client up to date and informed.
There is no shipment too large for our experienced team to manage with absolute certainty of a perfect result.
---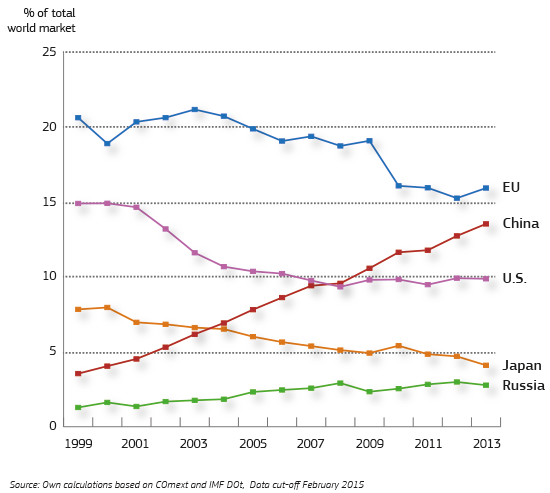 Trade Dynamics:  How Australia's Import/Export industry has evolved over 45 years.  
While celebrating our 45th year providing global logistics we thought it worth looking at a few statistics.
In May 1972 Australia imported goods and services to the value of AUD 396 million.  But look what's happened during the last 45 years. During June 2017 imports reached at an all-time record of AUD 30.92 billion. 
Not surprisingly, back in the 70's it was the exception to see a shipment from China.  Nearly everything seemed to come from England; now 25% of our imports are made in China and less than only three percent from The Old Dart. 
We're told that India is growing fast but, they have a way to go yet with only 1.8% of our imports.  USA stands at 12% with Germany 5.5%.
We at Felton Global Logistics have kept up with the ever changing world of trade.  We have helped our clients through the free trade agreements, the constant electronic advances, Customs legislation amendments, stevedoring equity investments, demanding local transport provisions,  shipping line changes to services, etc., etc.  
Our clients are our priority, ensuring they have certainty in every aspect of their overseas transactions.
Never hesitate to keep us informed of your intentions, as our input may just make the difference.
---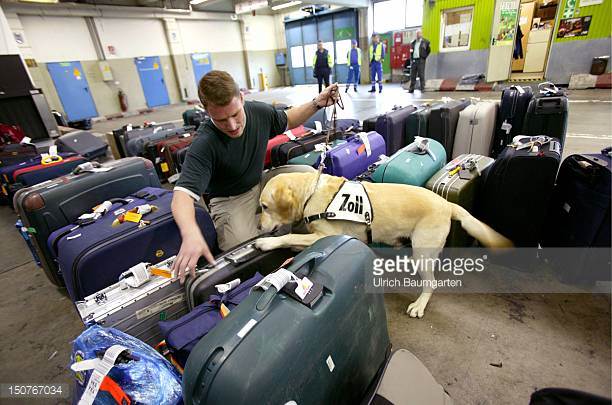 Customs Matters: Smuggling in the import/export business
What is smuggling?   Well, in relation to the activity of importing or exporting, it is merely the intent to defraud the revenue.
The operative word is "intent" and so, you're not a smuggler unless you have given the matter some prior thought and acted upon the plan.  That's probably why the Border Force officer asks you, prior to searching your luggage, whether you did the packing.
If you are found to be smuggling the penalty usually doubles.  It's not worth it and it adds to the stress of travel.
Discuss with us before you go overseas for good advice if you are intending to buy something in particular.
---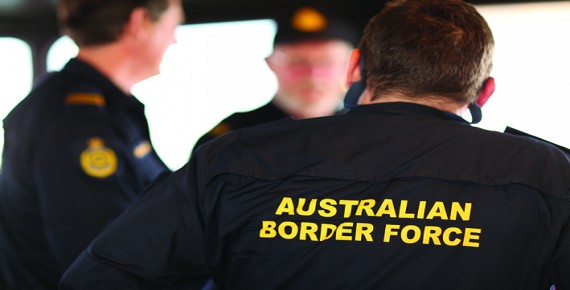 Customs Matters: Value for Duty
What do you know about valuing your goods for customs purposes, being the amount upon which duty is levied?  Simplistically, it's the FOB value so, no need give it much more thought unless, of course, Border Force are doing an audit and start delving into your records. You may find them asking some very strange questions that you haven't given much thought to before.
The FOB value is the "Transaction Value" (Value for Duty) only if it represents every consideration of the sale.  In other words, the price has not been influenced by any relationship between the seller and the buyer.  Just have a think about whether such matters as commissions, royalties, manufacturing assists, licencing fees, rebates, interest charges, discounts, credits, price averaging, advertising, warranty, etc., have any bearing on your transaction. 
It is prudent to have documented all of this information before it is too late and you have been notified of an audit by Border Force.  Take the time to talk to us and so not have anything problematic hanging over your head. Let's get started on providing quick answers to knowing your way around Customs.
---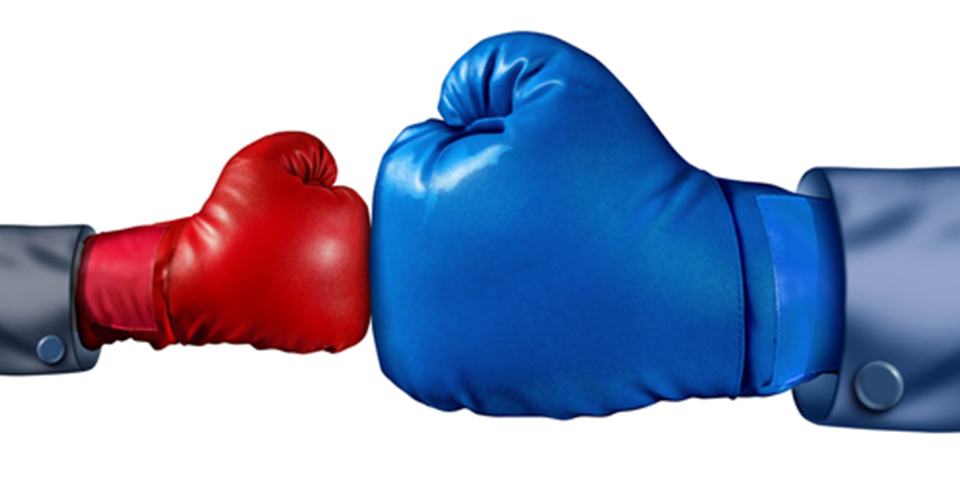 Size isn't everything: 3 reasons why small companies can compete with Market leaders
Over a century ago, Mark Twain observed "It's not the size of the dog in the fight, it's the size of the fight in the dog." In the realm of contemporary business, this quote continues to resonate. However, dogmatic determination isn't the only advantage that small firms have in 2017.
1.) Globalisation
With Web 2.0 in full swing, online collaboration has never been more effective. Even small business can afford the latest and greatest software and online platforms. In the previous century the talent pool was restricted to those who live locally, however business can now collaborate with the most talented partners from across the world.
2.) Adaptability  
Small firms can adapt to market and macro-environmental changes far quicker than lumbering giants of industry. This flexibility is more important than ever as the technological advances have made the business environment more dynamic than ever.
3.) Cohesion
A team with chemistry always has an advantage over teams where the members know each only superficially. Large companies inevitably have more bureaucracy which often leads to impersonal and distant connections between employees. In small companies all the employees know each other's names and personalities. They know how to get the most out of each other.  
So that's what firms like Felton Global Logistics can offer clients. When it comes to Custom brokage and freight forwarders think of what the large firms can't offer.  
---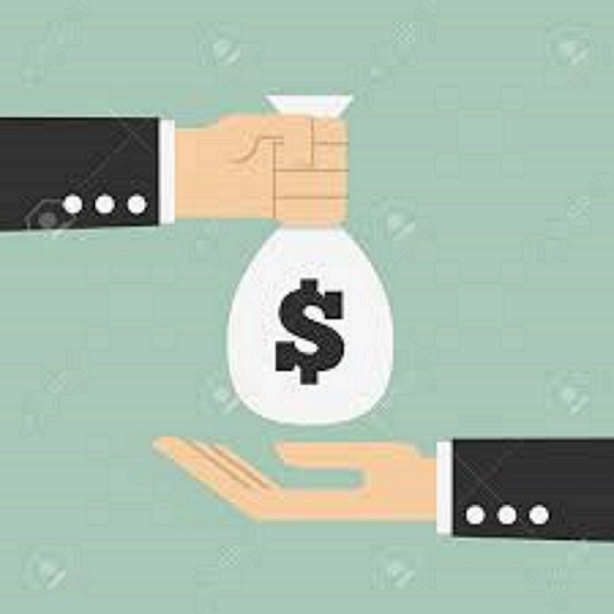 Let's get started on providing quick answers to knowing your way around Customs.
There are refunds and drawbacks; both result in money being returned to your bank account but, are very different. 
Drawbacks
A drawback claim is solely for claiming duty back on goods re-exported unused. Drawback claims must be made within four years of exportation.
Refunds
A refund claim is for when imported goods have paid too much duty.
The timeframe for lodging a refund application is generally four years from date of importation but, be careful, for such instances as lost, stolen and damaged goods it is only fourteen days.
So that's the general picture but, there are pitfalls, so talk to us whenever you have a situation on which you need advice. 
---
Australian Border Force leads the way with same sex marriage recognition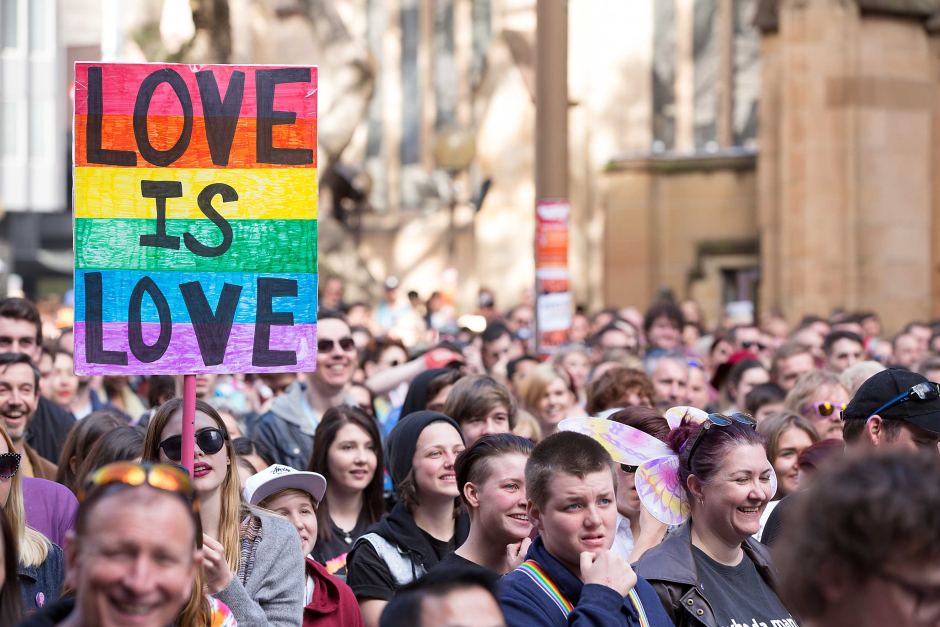 Customs Matters
The rules seem to change from time to time so, perhaps you would like to be sure of your travellers' duty free allowances.
It's now $900 per adult and $450 for those under 18.  Families are allowed to "pool" their entitlements and so a family of two adults and two children means a $2700 allowance.  You will be very pleased to know that Border Force is a very enlightened, progressive organisation and includes de facto and same sex couples as families.  As for alcohol, just 2.25 litres and only 25 cigarettes. Personal items owned and used overseas are, also, entitled to duty free importation.  It's smart to declare anything of which you are not sure; you will probably find the Border Force officer more than reasonable.  For help about any of this, contact us from wherever you are in the world.
---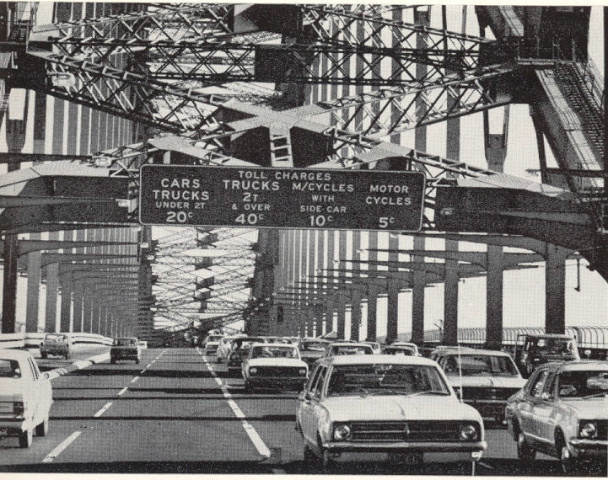 It was 1972 and Felton Global Logistics opens its door for business. So we proudly say that we celebrate our 45th year in September 2017.
What a start it was, three people, a hole in the wall, $100 worth of stationery, a rented manual typewriter, a rubber stamp, a box of carbon paper and a set of customs tariffs.  Intrepid, enthusiastic and determined.  We had all the latest technology and we knew all the answers!
1972 was a time when there seemed to be new things happening and everyone was looking to the future with optimism.  Perhaps you will remember some of these. Politics was, all of a sudden, colourful; we had Gough Whitlam stride onto the stage and Don Dunstan and Joh Bjelk-Petersen were making a lot of noise.  More importantly, Belinda Green was crowned Miss World and Shane Gould won three gold medals at the Munich Olympics.  On television we were shocked with Number 96, The Aunty Jack Show and out came the movie The Adventures of Barry McKenzie.  Then it became official that smoking was a health hazard.  Do you remember Piping Lane winning the Melbourne Cup and American Eagle winning the Sydney to Hobart?  What a year!  Whoever would have noticed us entering the stage?
So here we are, 45 years later and still as intrepid, enthusiastic and determined. True to our ideals we have built a reputation for certainty in service in the knowledge that our quest for integrity in business has helped us arrive where we now are with pride. 
It is no secret with all those clients who have supported us over years, that our success has been due to the wonderful people who have served in our company.  A company's worth, ability, standing and growth is the sum total of its people.  We can proudly say that we have and have had the very best here at Feltons. Thank you to all of you.
To all of our clients we say thank you for your support and consideration over so many years.  What a joy and a privilege it has been to help you in your own endeavours and see you grow alongside ourselves.  To all the friends we have found whilst doing business, we thank you.  You make it all worthwhile, especially on the difficult days when we have worked together to make it happen.
We say thank you to our subcontractors and appointed overseas agents who work with us to provide the standard of service our clients need. Many of you have been with us for the whole ride.
Well, here we are ready to meet the demands of this technological revolution.  We have the people and the means to give whatever is needed to be part of our clients' plans. 
What next?  Who knows but, let's do it together.
Thank you.