CERTAINTY
Our clients demand certainty, and from certainty partnerships are formed.
We always mention certainty when referring to our company and its services.   That's what we provide, without exception, but we should explain that it is not just a word to us, it is the culmination of all the factors involved in acting in someone's best interests and so, that is really what we do.  Certainty is the result.
Before claiming our certainty of service we have given considerable thought to what it takes to act in one's best interest and this is what we found meets the important obligations involved in doing so. 
Firstly, we must prioritise our clients' interests by understanding the importance of our advice and service. Our time and expense must never be a consideration in dealing with a subject matter or the provision of a service.
Appropriate advice must be given and that advice requires it to always be accurate and complete. It will be provided by a person qualified to give that advice and subsequent service, in every instance.  
Our clients' objectives are paramount in determining our actions to provide the service which fulfils every responsibility for a successful result. 
We are trained, qualified and experienced in every aspect of international logistics and associated laws and procedures.  Our company is certified by government to know how to do what we do.
Finally, care and attention is not only always utmost in our thoughts but, the very essence of the culture by which we have developed our company's attitude to the work ethic.  
So it is our philosophy to steadfastly act in our clients' best interests, whereby we provide certainty and is that which makes us proud of what we do.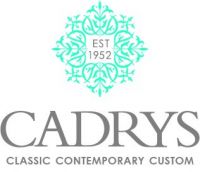 Cadrys Handwoven Rugs
Their story…
When talking about Cadrys intricately handwoven rugs, there is one consistent theme, and that's time. Cadrys have been selling their rugs in Edgecliff, Sydney since 1952. The late Jacque Cadry's ancestors were in the trade as far back as the 1800s. And when it comes to the product itself, Mark Cadry says "it's no secret that each of our rugs takes years to make – each handcrafted and interwoven with its own story."
So when it comes to transporting his product, it's important that it's in safe hands.
And how it's become part of ours.
Cadrys have been with Feltons for over three decades. When talking about his business partners Mark says he "demands trust, reliability and above all, certainty." And that's what Feltons offers.
All of Mark's dealings with Feltons are carried out with "military precision, protection and care." And beyond that, Feltons understand his "values and heritage beliefs, which is the key to a successful partnership."

Laithwaites Wine People
Their story...
Unlike most young boys, eager to guzzle beer as soon as they're old enough, Tony Laithwaite began his love affair with wine right out of a British boarding school. He later developed Bordeaux Direct – a portable wine store run from the back of his Ford van. And eventually he started Laithwaites Wine, a 40-year-old company that delivers wine to over 700,000 customers across the globe.
And how it's become part of ours.
When starting business in Australia just a few years ago, Leon Dale – Supply Chain Manager at Laithwaites says he "didn't have the resources to appoint a logistics coordinator." So he approached Feltons through a recommendation. "They stepped up to the plate and took full responsibility for all our shipping and customs clearance" said Leon.
Today, Leon delivers 230,000 cases a year, and that's just in Australia. "As we've grown" says Leon, "so have Feltons. They provide us with competitive service that is second to none, so we won't be moving anywhere."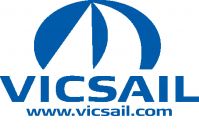 Vicsail
Their story...
Vicsail launched into the Australian sailing fraternity in 1983, and has been going like the wind ever since. Brendon & Joanne Hunt first established Vicsail in Geelong, Victoria using their own yacht as their first listing. From these modest beginnings, the business has grown over the last 25 years to become the premier yacht broker network in Australasia now located in Sydney NSW.
A big part of their success is following through on their word – delivering yachts without issue year after year. That's exactly why they choose Feltons.
And how it's become part of ours.
Vicsail are the national importers of both the Beneteau and Lagoon brands. Importing around 20-30 yachts into the country each year requires "a strong logistics team and great organisation." That's why they've chosen to partner with Feltons for nearly 20 years. Brendan and Joanne say it's our dedication to them that's helped them retain their place "as the most successful yacht importer in Australia."